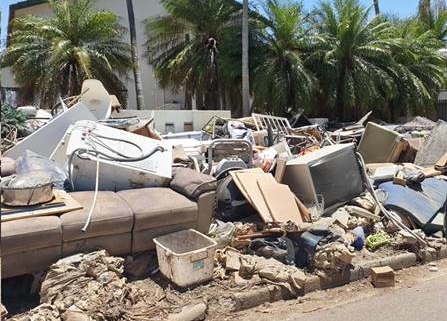 Insurers quick to act after floods
IAL covers the majority of our client's homes, and recently, their head of claims, Stuart took a trip up to Townsville. To visit some of the flood victims, and to see the damage first hand. This is what he had to say:
There really aren't words to describe what it is like to see streets and streets of people's entire lives out on the front yard with everyone helping the clean out – the army, SES, neighbours, locals. A mix of devastation and anyone and everyone helping people in 40-degree heat.  The photo above is typical of the entire suburbs that I saw.  Just devastating.
Tough to see and I cannot imagine what this would be like if this happened to my family.  You can certainly get an idea of it via tv and photos, but seeing it live gives it a stark reality that kicks you in the guts.
Here's a photo of the watermark on one of the properties of how high it got that I saw: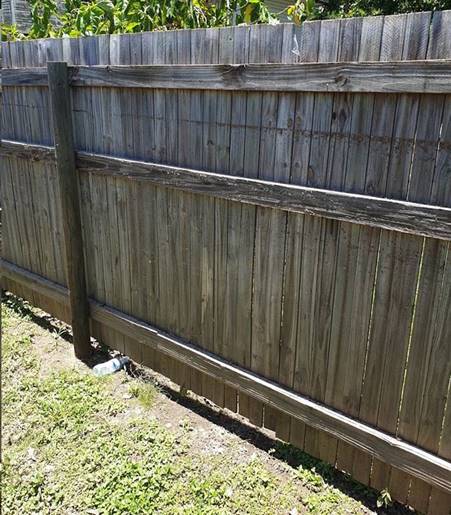 I spent Tuesday with a number of brokers who had policies and claims with IAL.  There were zero hire cars available in all of Townsville so a broker (Steve Brown who seemed to know every single person in Townsville) was able to drive me around all of Tuesday.
I spent about 3 hours being driven around Townsville in some of the worst affected areas meeting some army personnel, SES people (one SES guy was at least 110 years old!) and some insured's who were cleaning up their properties.  There was one property where the guy had refused to go back to his place because he was in denial that it happened.  His neighbour who was a builder had been cleaning his place and stripping it out for him.
Wednesday I spent all day with a couple of the guys from Claim Central – Travis and James.  I met with them and we discussed where we were at with our response.  You guys want local trades to do a lot of CAT work as it is good for the town.  It was great then to know that Claim Central have put on three local builders and all local tradies.  This is fantastic as it means it all stays within Townsville.  Also these providers are only doing work for Claim Central so they won't be pushed and pulled by other insurers to do some of their work.
We then visited one of the IAL claims where they were doing a 'strip out'.  For those that don't have an idea of how this works (me) it goes like this:  the 'strip out' is basically getting a whole bunch of people to remove everything below a certain point e.g. 1.2 metres or higher if the watermark is higher.  And that means everything.  Then after that, it is the dry out of everything and then finally the scope and start the fixing.  For obvious reasons, you want to strip out as soon as possible to stop more damage from mould and wetness.
Here's what it looks like from the property we saw on Wednesday: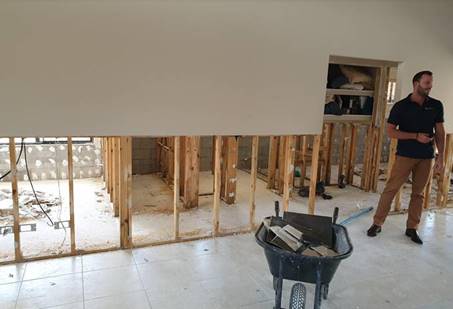 I then found out that out of all of the houses in that suburb we were the only insurer who had started this process.  Neighbours were saying they will switch to IAL after seeing how responsive we were.   That was very nice and humbling to hear.
Mind you, this strip out process started at 7am and in 40 degree heat with no air conditioning and takes until about 2pm.
It is easy to get cynical about insurance and there are already reports on social media about things that just aren't true about what insurers do in these circumstances.
The value of visiting Townsville and seeing it first hand and meeting brokers and insured's was great. People have been devastated and suffering a lot of shock and to help them quickly is what we need to do as an insurer.
https://www.sarinainsurance.com.au/wp-content/uploads/2019/02/image010.jpg
387
447
admin
https://www.sarinainsurance.com.au/wp-content/uploads/2015/05/logo-header00.png
admin
2019-02-20 09:03:31
2019-02-20 09:03:31
Insurers quick to act after floods